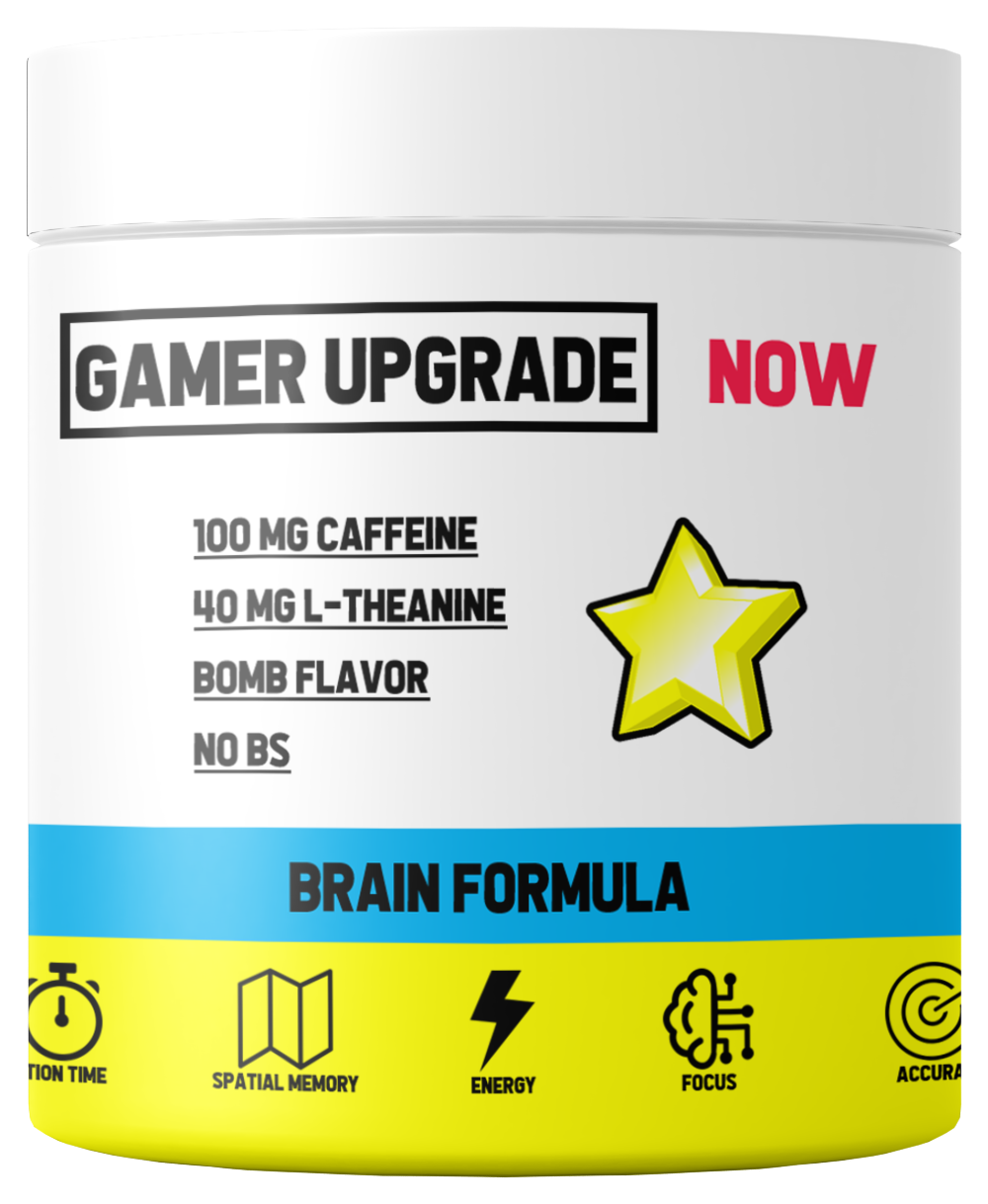 Gamer Upgrade
starting at $24.99
This is my not-so-secret formula that I created after a comprehensive review of the science. No fillers. No junk. No proprietary blends. Nothing to hide. Here's what's inside:
100 mg caffeine
40 mg L-theanine
Bomb flavor
No BS
Each container comes with 30 servings of delicious-tasting upgrades for your brain.
You are pre-ordering product. The lab has set a minimum order quantity of 144 units per batch.
Your order will not ship until we have reached 144 confirmed units pre-ordered.
Please be patient. If you want to know how close we are to ordering our next batch, check out the counter on the website (and if we're close, tell your friends to buy some to speed it up). You can cancel your pre-order at any time for a full refund.
I'd encourage you to read my article on caffeine for a full discussion on its use as a nootropic, but here are the fun details:
Improves reaction time
Reduces fatigue (this also has the added benefit of allowing you to push yourself harder during workouts, one of the main reasons it's used in pre-workout formulas)
Improves spatial memory
Improves perceptual memory
Improves ability in tasks requiring limited working memory
Improves ability in learning tasks that are presented passively
THE WHOLE IS GREATER THAN THE SUM OF THE PARTS